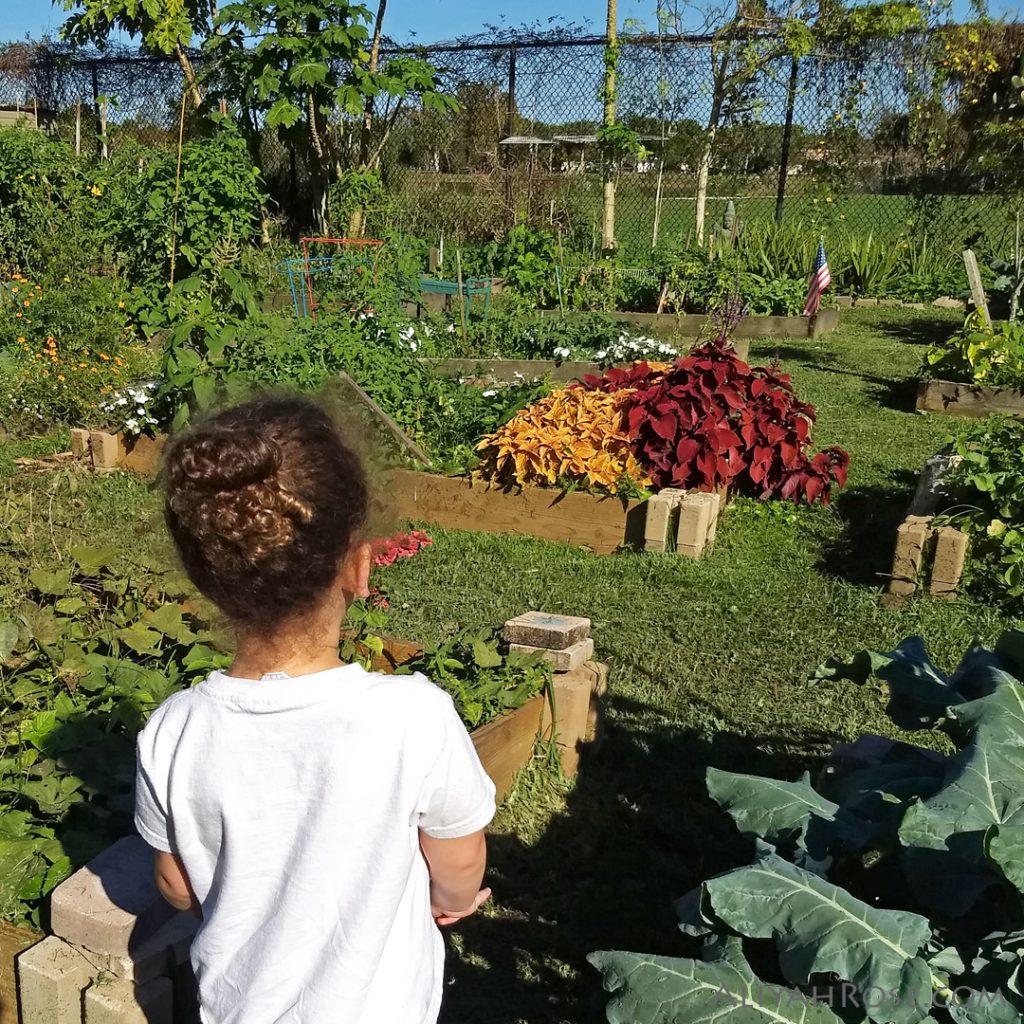 Hi everyone, happy July! We hope you are staying healthy, safe, and enjoying some fresh air and sunshine every day.
We took Aliyah to visit a community garden not too long ago, and she got some ideas for her own little garden in our backyard. We found tomatoes, broccoli, brussels sprouts, kale, and so much more! If you have a local community garden be sure to check it out. They may have classes on how to get your garden started, and the plots are not expensive. Plus it's a great way to meet people and make new friends!
Hugs and sunshine headed your way!